PerfectUSA
Black Garlic Fermenter Perfect PF-BG168
Regular price
1.250.000₫
860.000₫
Sale
Specification
| | |
| --- | --- |
| Brand | Perfect USA |
| SKU | 9406239404922 |
| Origin | USA |
| Made in | China |
| Model | PF-BG168 |
| Materials | Inox 304 |
| Power | 90W |
| Capacity | 5 Liters |
| Weight | 3kg |
| Voltage | 220V/50Hz-60Hz |
| Dimension | (L x W x H) 29.5 x 29.5 x 28.5 cm |
+Genuine 12 months warranty
Time-saving

With breakthrough technology in garlic fermentation research, PERFECT USA black garlic making machine has shortened the time of garlic fermentation and increased the probability of success by 99% compared to manual methods. With manual methods, you can take up to 45 - 60 days for 1 time and a low success rate. Now with PERFECT USA black garlic making machine, the work of making black garlic is shortened to only 8 days, simple and effective with just one button, the whole garlic fermentation process will be done automatically and automatically. Your job now is just to wait and enjoy the black garlic.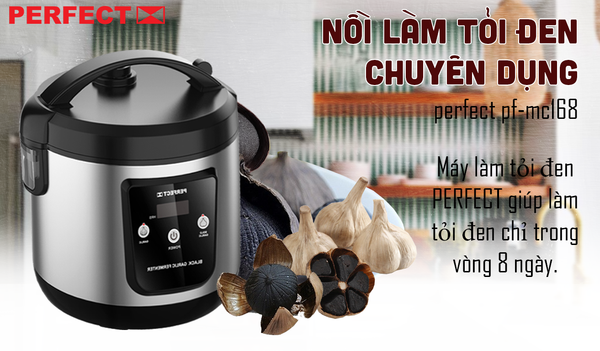 The effect of black garlic
Eating black garlic helps prevent and support the treatment of cardiovascular diseases, Alzheimer's, rheumatoid arthritis ... in addition, it also prevents and contributes to supporting the inhibition of some cancer cell lines such as breast, liver cancer. , stomach, colon. Black garlic also works well for people with weakened immune systems due to chemicals or irradiation, long-term sickness, exhausted health.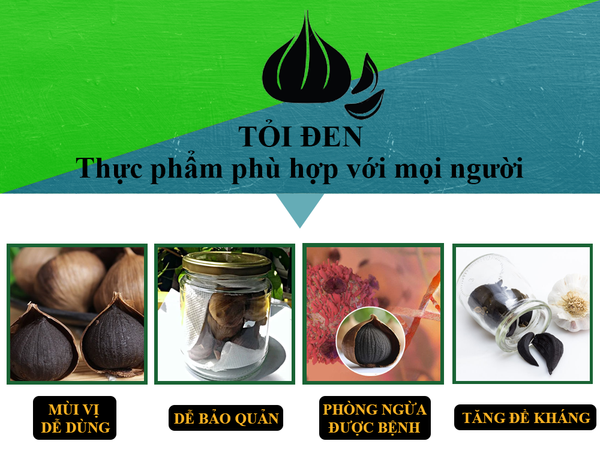 Easy to use
PERFECT black garlic making machine helps make black garlic in just 8 days. With the great effect that black garlic brings, Perfect PF-168 garlic machine will help make black garlic easily at home to save costs.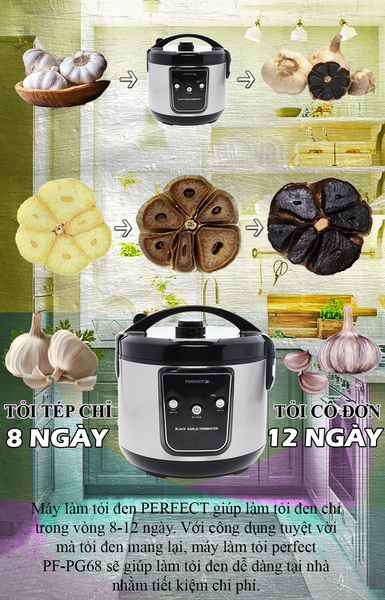 Advantages
Operating according to an intelligent and automatic programmed fermentation process, the system automatically adjusts humidity (for black garlic is always fragrant, delicious, sweet, flexible) and optimally helps to keep black garlic. More nutrients and more healthy ingredients.
If in the event of a sudden power outage, the machine automatically stores the smart time until the power is restored, the machine will continue to operate for the rest of the time without affecting the fermentation process and quality. intake of black garlic.
The black garlic machine PF-168 is made of 304 stainless steel with high durability, good heat resistance when operating at high temperatures, and absolutely does not produce chemicals that affect the quality of garlic. fermentation.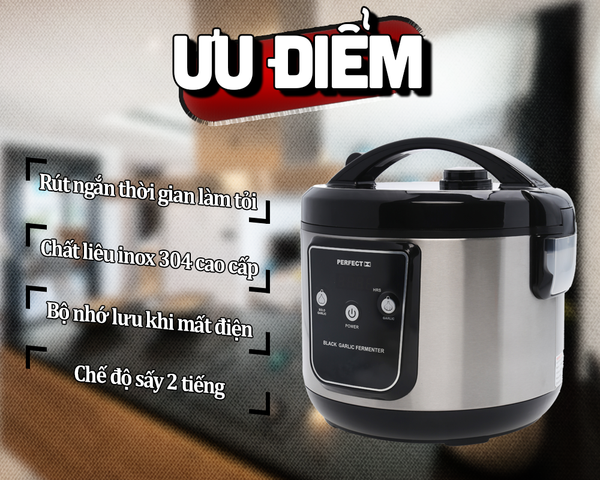 Energy saving
With regime and power consumption at a very low level, energy-saving is 5 times higher than making black garlic at home by the electric cooker and by other manual methods.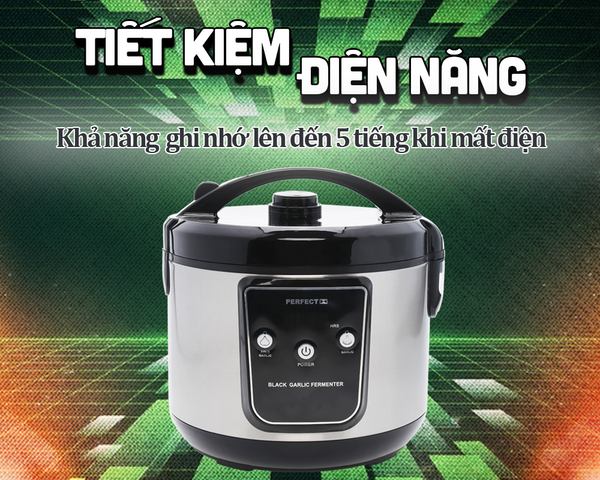 Great capacity
Machines with a capacity of up to 5L can make a maximum of: 2 - 2.5 kg of raw garlic each ferment, meeting the needs of most households.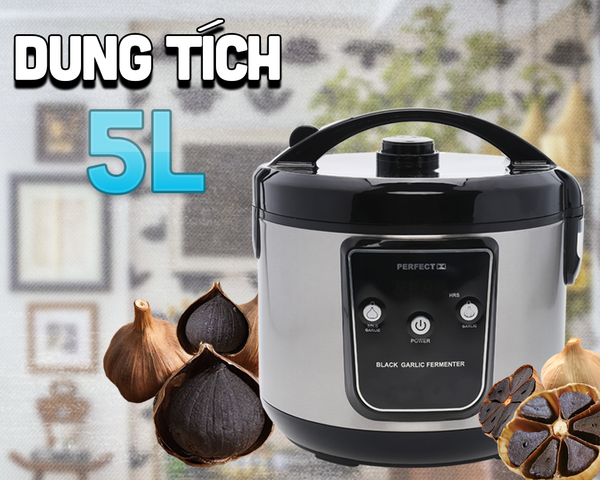 Product details